Classes and Events > Adam & Eve - The Legacy of Witchcraft

Adam & Eve - The Legacy of Witchcraft

by Tommie StarChild

Air and Fire -- Jun 1, 2019 --
Adam & Eve - The Legacy of Witchcraft
by Tommie StarChild
June 1st, 2019 at 6:30 PM
Class Fee: $35 (click here to register)
The story of Adam & Eve is one that has been long told, it's as old as time, for it is a story of creation and the origin of man. Their stories predate the Abrahamic traditions by thousands of years. In this workshop we will break Adam and Eve out of the confines of the Judeo-Christian box that has trapped them in the book of Genesis. The teachings of the Yezidi and Sumerians existed before what became the Biblical texts and tell of Creation in a different way; changing Adam & Eve from how we have grown to know them. Tales of The Bright Ones as the creators of all things, keepers of Earth, creation, and humanity, tell us a different story of the legacy of human beings. This will be a spirit driven workshop diving deep into the angelic mysteries (or as I call it "Mysteries of the Shining Ones") the beings of a 'bright nature', beings of light, liquid fire, the shining ones, etc... these beings who often referred to as angels, faeries, and jinn. We will illuminate the relationship of Adam and Eve to these light beings and how this translates to the human species and the legacy of witchcraft.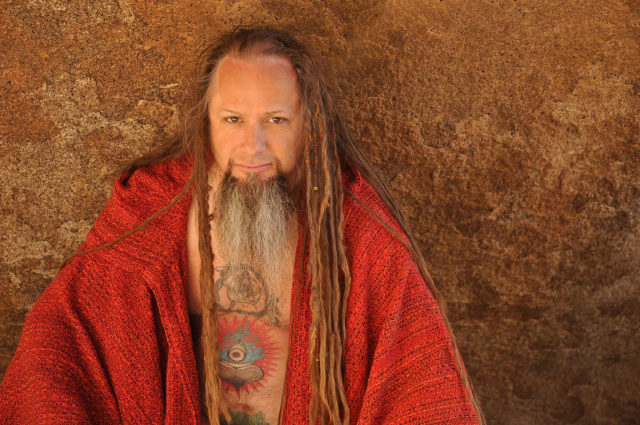 Photo by David Gray of Yogabear Studio
Tommie StarChild - a spirit worker, witch, and an initiate in the Anderson Feri mystery tradition. He was born with his faerie companions (Simms), gifted with spirit sight, and comes from a family of conjure workers. StarChild has been a practicing witch since 1991, started studying Anderson Feri in 1998, and was initiated into the Elenkin lineage of the tradition in 2003. He started teaching the tradition of Feri in 2006, and teaching witchery and the old ways since 2010. In 2016 he received an initiation into the Unnamed Path (a spiritual tradition for men-who-love-men). StarChild is also a published writer/artist, presenter, owner of My Authentic Self, and founder of Sacred Moon, Sacred Self – Temple of the Old Ways. He is an accomplished witch, an initiated priest, professional spiritworker/conjure man, and currently an apprentice of Orion Foxwood in the House of Brigh Faery Seership institute. In addition, StarChild has handcrafted a small, yet unique, conjure product line called - Moonshine Magic. For more information you can visit his website at www.MyAuthenticSelf.com, https://www.facebook.com/tommie.starchild, and MyAuthenticSelfMagic on Instagram.